Rebo això i em sembla interessant per la secció
Call for Art, Literary, and Musical Works. ICSA Annual International Conference, Dallas, Texas. June 30, 2016—July 2, 2016. Please let others know about the Phoenix Project!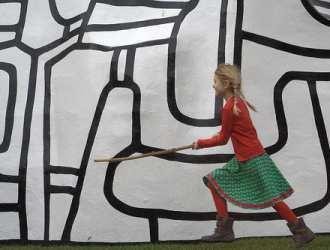 The Phoenix Project, an exhibit of ex-cult member art, literary, and other creative works, is looking for creative art works to be presented at this year's annual conference of the International Cultic Studies Association, scheduled for June 30- July 2, 2016 in Dallas, TX. Tota la informació al web de International Cultic Studies Association.

The Phoenix Project Exhibit seeks to reveal the truth of the cult experience and its effects on the individual by displaying visual art and literary works created by cult survivors in an exhibit room. It also provides a time of literary readings, music, and video works during its Phoenix Project (Mostly) Live! Presentation Time. The Phoenix Project seeks to empower former members by providing a time and place to exhibit their work and to tell their story in a way that might not have been allowed during their time in the cult. This can be a healing, liberating, and empowering experience.

If you are a former member of a cult or high-demand organization, we invite you to submit proposals of your art, literary, or other forms of creative work to be considered for this upcoming exhibit.

Works sought include visual artworks, drama, dance, music, video, or literary works that reveal the world of the cult survivor. This includes the previous cult group experience, time of recovery, or aspects of the time of transition from the cult or high-demand organization.

Creative works may be in any art form, including, but not limited to: literary (such as poetry, drama, short story, creative non-fiction, or other writings), music of any kind, dance, and the visual arts (such as paintings, prints, drawings, collage, sculpture, fiber arts, mixed media, photography, film, video, or multi-media).

Space is limited, so proposals submitted earlier will have preference. All proposals must be submitted by May 15



In order to be considered for the Phoenix Project Ex-Cult Member Art and Literary Exhibit, all proposals must be accompanied by a short cult-related bio providing the following information for submission purposes (not publication purposes) only: Your name, your group's name, type of group (25 words or less, ex. political, bible, eastern religion, etc.), your age upon entering group, the year you entered, your age on departing the group, the year you left, and the location of the group where you were involved.

To submit your proposal of art, literary, or other creative work, please e-mail Phoenix Project Director and Coordinator Diana Pletts at: exmemberartwork@yahoo.com.

Tota la informació al web de International Cultic Studies Association.